Start your new smile with a Free ​Virtual Consultation
Would you like to discuss how we can help improve your smile?
Just upload a photo of your teeth, and we will tailor the right dental treatment for you.
Upload your photo
Enter contact details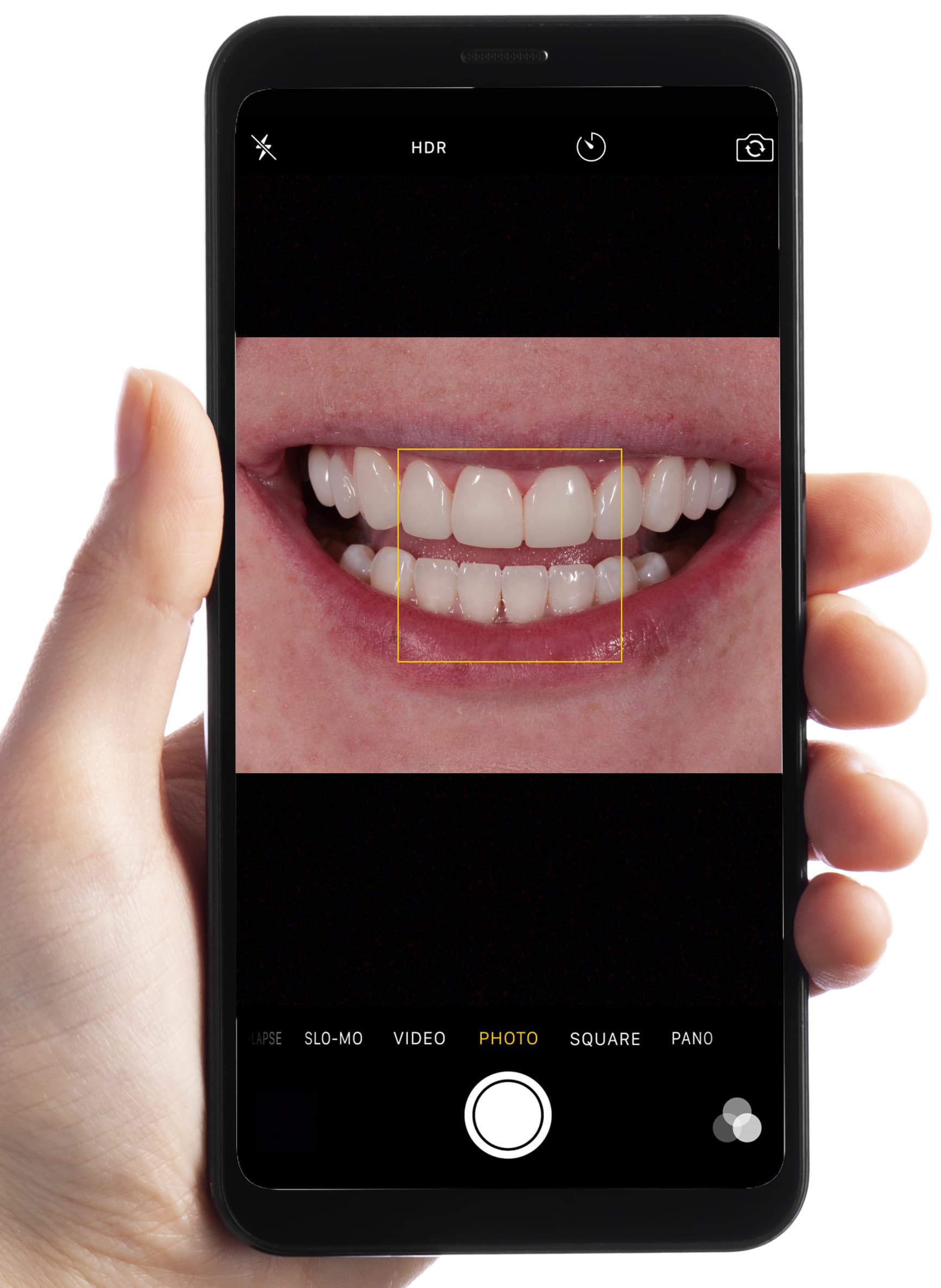 Our dentist will review your information and will contact you to book a FREE video consultation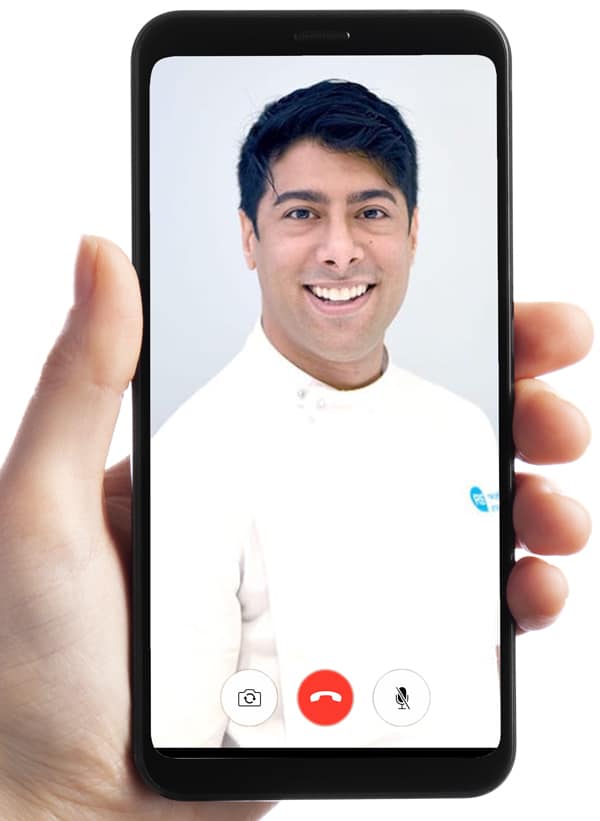 Our Patients Reviews
I had recently been considering potential options for dental treatment and attended a consultation at Smile Rooms to explore these possibilities. During this appointment I was given an honest and unbiased opinion on what they felt was best for me. I was really pleased with the personal service and that for the treatment I eventually went ahead with, I was getting excellent value for money. I would absolutely recommend to anyone considering the same dental procedure that I received (teeth whitening).
I have been going to this practice for quite some time and I must say the professionalism and friendliness of the whole team at this dental practice is outstanding. You are always welcomed by friendly receptionist- Martha with a big smile in her face. Dr. Nish is one of the best dentist that I have ever came across, I am doing my Invisalign treatment with him, so far my experience has been outstanding, He is very professional, informative and very friendly. Whole team including his assistant Neema is pleasant and makes you feel right at home. I would highly recommend to anyone.
I have a big fear and trauma when I need to go to dentists. The consultation was amazing, to begin from the receipt. Elizabeth, she is a fantastic woman she make you feel so welcome and very relaxed. Dr Nigel Cheung and his assistant  Fabiula, they are fantastic!! I never feel so excited to be in the dentists before. With this two I don't stop to have a great time. I appreciated every single moment. Thank you everyone.
Excellent service. I recently had a tooth extraction by Dr Nigel and I can not praise him enough. He was not only extremely knowledgeable and professional he was also so kind, he really puts you at ease and makes you laugh. The procedure itself was quick and swift also. His dental nurse and the receptionist was also so lovely and made the experience a pleasant one, the decor of the practice also puts you at ease. I have had other various procedures done at Smile Rooms and I would recommend them to anyone.
I am currently in the process of Invisalign with Dr Nish and I am very happy with my results. Everyone at the smile clinic is so kind and welcoming yet professional. I would definitely recommend Smile Rooms.
I'm not usually one to remember to book a dentist appointment nor do I look forward to the dentist! But I booked a consultation about Invisalign and was welcomed by the lovely Elizabeth at reception. She made me feel so welcome and really easy to talk too! She followed covid protocols (temperature taking, masks etc etc) and she really put me at ease.Then I met Nigel and his trusted sidekick Fabi who are two of the loveliest people I've met! They made me feel so welcome and wanted to get to know me, not just a quick appointment but also a friendly chat.Fabi has amazing music taste and made me feel at ease and made sure to play my favourite music! She also held my hand when I needed it and didn't care how hard I squeezed! She's brilliant and so friendly and kind! Dr.Nigel made me feel the most relaxed I've ever felt in a dentist chair! He answered all my questions and cleaned my teeth (even though I felt some pain here and there!) he and Fabi made sure to keep checking on me.I have a cleft lip and palate, have had multiple oral surgeries, and braces so I'm no stranger to the dentist. But for the first time ever, I actually look forward going to the dentist because I know I'll have a positive experience with such a kind, caring and wonderful team!I'll be starting my Invisalign treatment soon and couldn't have picked a better dental practice!Thank you guys!
Highly recommended!! Dr. Nigel is really nice and extremely professional. I felt very comfortable because everything was explained to me in great detail along the way so I knew what to expect. You can also tell that he is very knowledgeable and therefore it is easy to trust what he is doing. I generally don't like to go to the dentist but my experience in this clinic has been great. I was kind of concerned because I had not been to the dentist in a while, but they've been able to sort everything out and for a good price. If you are looking for a new dentist, this is the place.
Marta is a lovely receptionist who made me feel comfortable. Very easy to communicate with this dentistry. I had an emergency and got an appointment within 24 hours. The actual dentist was very nice and explained everything I asked. Definitely returning
Happy to have found this Dental Practice, Dr Nigel is so patient and caring making sure I was comfortable with my treatment.I felt very well looked after.The clinic is very clean and inviting which makes visits very pleasant.Neema the Nurse and the rest of the team are very warm, personable and efficient! I have and continue to recommend Smile Rooms Kingston.Thank you team!
The dentist, dental assistant and receptionist are wonderfully warm and friendly, as well as professional and efficient. The filling and cleaning work I had done were done to a high standard. I would recommend to anyone.
I love this dentist practice.It's friendly, efficient, clean, modern equipment and well priced.Great serviceThank you
When someone pulls out two of your teeth you want to say bad things about them, but these are the nicest people in the world. I've never felt more comfortable, welcome and supported at a dentist in my life. Dr Nigel is knowledgeable, honest and gentle. Fabi is an angel and picks the best soundtrack for any dental treatment and Elizabeth is so kind and the nicest way to start and end your appointment. I recommend this dentist to absolutely everyone.
Nigel was very thorough, picking up issues that have been missed previously. Took time and care in discussing all options, very patient.
Lovely staff who make you feel very comfortable and excellent service! :)
Exceptional, from initial consultation to completion of work. Dr Nigel is a brilliant dentist and an awesome chap. I would not hesitate to recommend his services to anyone. I am a new client and have not experienced such a world class service like this before. Highly professional, friendly and fun. Keep up the great work!
I had my teeth cleaning done by Nigel today and it was very relaxing and pleasant. I have super sensitive teeth and Nigel has absolutely taken great care of my teeth so that it was pain-free throughout the whole process. The clinic also seems new and have good facilities. They also follow strict process for covid 19 purpose and I felt very safe being treated there. And last but not least the lady at the reception was so lovely. Highly recommend this place!
Dr Hanel and the team at Sm:)e were amazing from beginning to end during my Invisalign treatment with them. All staff were professional, personable and very knowledgable from my initial consultation right through to my last appointment, making me feel comfortable and relaxed every visit - I couldn't recommend this clinic highly enough. I was fortunate to live close by but wouldn't hesitate to travel across the country if I needed to. Thanks so much for my sparkling new teeth!
Great service!! So happy with my dental treatment that was performed by Nigel (and dental nurse Gabby) it was an absolute pleasure.
Excellent DentistI totally recommend!!!
Very nice experience.The staff so nice!Good job ,guys!
Very pleased with the service and work I had done. Everyone is very friendly and welcoming. A huge thank you to Minesh who did a brilliant job!
This was honestly the most pleasant experience at the dentist I've ever had. Nigel and Gabby were skilful, professional, kind and patient, and we laughed through the whole appointment. I had a consultation, check-up (including x-rays) and the Air Flow deep clean and was so pleased with the results as well as the value. I can't recommend Smile highly enough.
Very pleased with the service. I had a crown replaced by dentist Lily. She explained everything to me before starting. All went very smoothly and pain free. Crown fitted perfectly with no adjustments needed. Very good service all round.
Got a filling yesterday. Very pleased with the service and work done. Recommended dentist if you live in/around Kingston.
The most fantastic practice I have ever visit ..the care is incredible very friendly and professional staffs..so pleased with the service