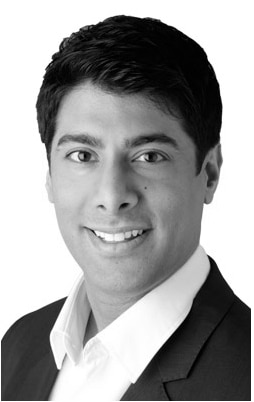 Dr Hanel Nathwani
CLINICAL DIRECTOR AND COSMETIC DENTIST
INVISALIGN ADVISORY BOARD MEMBER

GDC: 83486
BDS (Birm), FIADFE
Dr Hanel Nathwani has an excellent reputation with his patients, and his work has led him to reach a larger audience.
He has worked on Channel 4's 10 Years Younger Dental Team, was approached by Sensodyne to appear in their 2015 TV Campaign for healthy smiles, and was awarded a prestigious fellowship in 2014 for his services to Cosmetic and Facial Aesthetics.
Read more...
As one of the UK's few Invisalign Diamond providers (has completed over 3500 Invisalign cases), his cases are frequently covered in Journals and mainstream publications. Dr Hanel has spent 10 years working on Harley Street, Knightsbridge and Kensington, and has trained at some of the most prestigious dental schools in the world, including with Larry Rosenthal in New York and the Dawson Academy in Florida.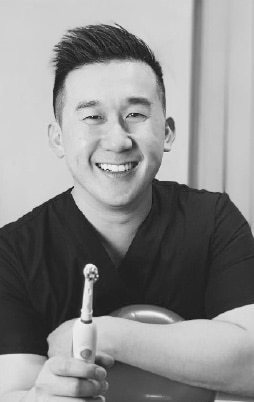 Dr Nigel Cheung
DENTIST
​
Dr Nigel Cheung graduated from Barts and The London School of Medicine and Dentistry in 2013 after completing his Biomedical Science degree with honours in 2009
His approach is simple, to provide the best care possible in a relaxed manner with the most minimally invasive intervention.
Since qualification, he has been heavily immersed in postgraduate training, continually keeping up to date with the most contemporaneous materials and techniques.
Read more...
Nigel has a keen interest in cosmetic restorative dentistry and orthodontics. Dr Cheung's achievements include a year long post graduate certification course in Orthodontics and "Advanced Operative Aesthetic and Restorative Dentistry".
Currently, he is undertaking further extensive and expert training in dental implants .
His main interests lie with using invisible cosmetic braces systems such as the Invisalign Aligners, completed with minimally invasive cosmetic treatment such as whitening and cosmetic bonding.
Nigel is friendly with his patients and they find his manner calming and attentive.
Outside of dentistry he enjoys keeping fit with football and martial arts. He also works within the digital marketing field.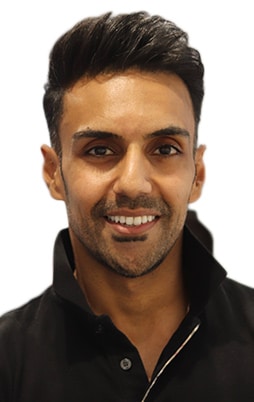 Dr Minesh Patel
COSMETIC DENTIST
GDC: 402259
Minesh graduated with honours from Barts & the London school of Medicine & Dentistry in 2009.
He went on to complete a Masters in Aesthetic Dentistry in 2013 from Kings College London and was awarded Best Young Dentist in 2016.
He also completed a 1 year post graduate course on the placement and restoration of dental implants and has been involved in implant dentistry for 4 years now. Recently Minesh has completed a 1 year PGC in Periodontology. 
Read more...
He now returns to Kings College London to mentor on the Aesthetics MSc and he also teaches a postgraduate anterior and posterior composite masterclass at the renowned Londec facility.
Over the past year Minesh has pioneered the hugely successful f:ocus dental photography course for dentists and operates these twice a month to help dentists improve their dental skills and communication techniques.
Clinical art and precision are a product of good photography and utilising this tool can help any practitioner grow in skill as well as boost job satisfaction and supplement career development. Under Minesh's care you can expect an enthusiastic and warming approach with complete explanation of treatment options and procedures.
All treatment modalities will be made available to you so that you can make an informed choice on the best option for you. Any treatment you receive will be evidence based with a focus on minimally invasive techniques. Having completed university accredited postgraduate qualifications Minesh is confident in providing bespoke cosmetic dentistry to an advanced level as well as premium level general dentistry such as custom crowns, natural smile enhancements and dental implants.
• 2009 – Bachelors with honours, Barts and the London (BDS Hons)
• 2013 – Masters degree in Aesthetic Dentistry Kings College London (MSc)
• 2013 – Post graduate certified surgical & prosthetic implant training course
• 2015 – Published in Dental Update academic journal. 14 page article 
• 2016 – Membership to the Royal College of Surgeons (MFGDP)
• 2016 – Finalist in 2 categories for the UK Aesthetic Dentistry Awards 
• 2016 – Postgraduate teaching (Kings College, Aesthetic Masters)
• 2016 – Lecturing (Dental Photography. Dental Show, Birmingham)
• 2017 – Training dentists (2 day Composite Masterclass, London)
• 2017 – Lecturing (Dental Photography. British Dental Association)
• 2018 – Training (Dental photography and aesthetic dentistry)
• 2018 – Post graduate certificate in Periodontology 
• 2019 – Pioneer of the hugely successful focus training course for dentists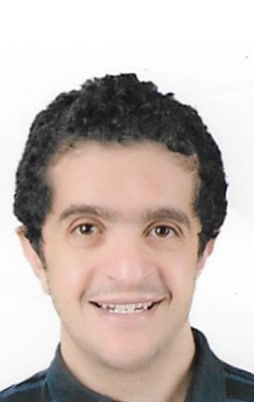 After graduating from Alexandria University in Egypt in 2001, Ahmed spent his first few years working in dental hospitals and attended externships at Guy's Hospital in London and Queen's University in Belfast. 
Ahmed's passion is cosmetic dentistry and dental implants and he has taken prestigious academic qualifications in both fields.
Read more...
 In 2004, he was awarded a British Chevening Scholarship to study Fixed and Removable prosthodontics at the University of Manchester, from which he graduated with a Master of Science. 
He then spent the next few years working in a private practice focusing on cosmetic dentistry and dental implants and teaching prosthodontics to undergraduate dental students. 
Dedicated to providing his patients with the most up to date treatment and care, Ahmed completed a PhD in Implant Dentistry from King's College, London in 2015.
Ahmed understands how anxious many people can get when going to the dentist and is very good at dealing with nervous patients. He believes in making his implant treatments as simple as possible so that patients can have a stress free experience.
In addition to clinical work, Ahmed lectures both at a national and an international level. Out of work, Ahmed enjoys traveling, tennis and water sports in addition to spending time with his wife and daughter.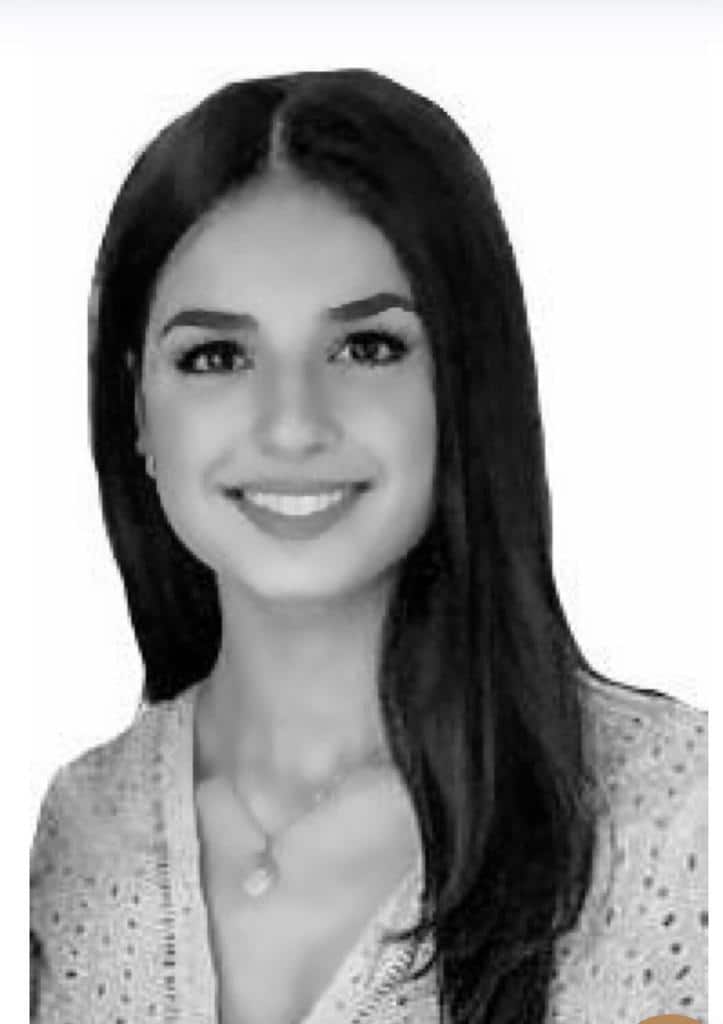 Dr Lily Hariri
GENERAL DENTIST AND  SPECIAL INTEREST IN ENDODONTICS
GDC:​ 265544
I qualified from Barts and the London with a distinction in years 1-4 and Merit in year 5.
Following this, I completed a Post graduate certificate in Primary Care Dentistry in which I was awarded a merit.
I have a particular interest in endodontics and restorative dentistry.
Read more...
Dentistry is a rapidly evolving field and throughout my career, I have always strived to maintain and continuously expand my skills in order to ensure I deliver the highest standard of care to my patients. I regularly attend courses and am currently doing a diploma in endodontics at Kings College London.
It's very important to me that my patients feel relaxed and well looked after throughout their treatment. Building strong , trusting relationships with my patients is one of the highlights of my job for me. Whilst I am aware many aren't originally keen to visit the dentist, I believe it is my duty to make the experience enjoyable for every patient – it is possible!
Outside of dentistry I spend a lot of my time with family and friends. Always thinking of my next adventure – I love to travel and experience new places, cultures and meet people from all over the world!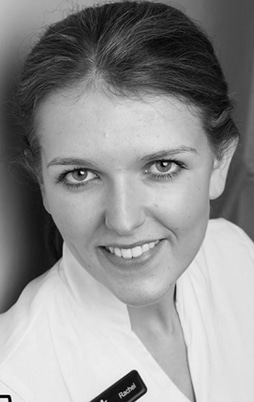 Dr Rachael
GENERAL AND COSMETIC DENTIST
GDC:​ 244785
Rachel qualified from Leeds Dental Institute in 2013 and has worked in general practice ever since, performing aesthetic and general dentistry.
Since qualifying, Rachel has undertaken a number of post–graduate courses, including training from one of the most prominent aesthetic dentists in the UK.
Read more...
Rachel is passionate about giving you the very best dental care and service. She brings a wealth of experience and knowledge to her role, as well as a caring and friendly approach which will make you feel at ease. 
She particularly enjoys using Invisalign to gently move teeth, and to perfect smiles withteeth whitening and aesthetic bonding.
Outside of the clinic, Rachel practices yoga and enjoys spending time with her family and friends.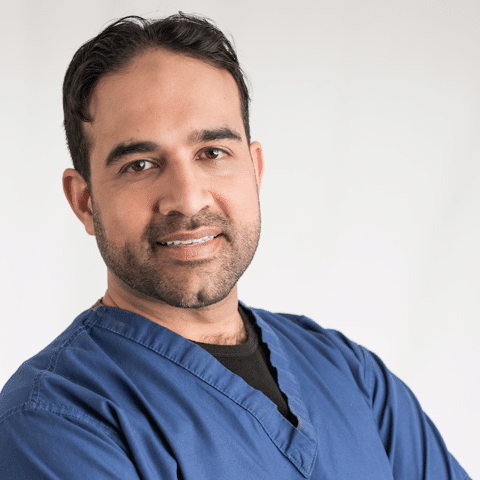 Dr Munir Ravalia BDS MFDS RCS
Pain Management and Sedation (Eastman)
Medical Diploma Clinical Hypnosis
I qualified from The Royal London Hospital in 2002 and went on to complete my training as a Senior House Officer in Oral & Maxillofacial Surgery at Kingston and St. Georges Hospitals. During my various postings was awarded The Membership of the Faculty of Dental Surgeons, England. Furthermore, I have worked in both primary and secondary care and joined Kings College Hospital as a Specialty Doctor in Acute Dental Care.
Read more...
Having had experience of such a wide array of the dental field, I found it most rewarding when having the opportunity to help patients who had fear or phobias. This led me to my postgraduate training in Intra-Venous/Oral/Inhalation (gas and air) sedation at the Eastman Dental Institute, where I now teach postgraduate dentists in this field.
I am currently a Clinical Lecturer in Conscious Sedation at The Royal London Hospital and provide general dentistry and oral surgery under la +/- Conscious Sedation on the other days. In addition to my formal training, I have trained in acupuncture for the head and neck region and obtained a Medical Diploma in Clinical Hypnosis.
I help our more nervous patients with conscious sedation.