We're open - Updated 4th Jan 2021 COVID-19
To our lovely patients,
We hope you and your loved ones are safe and well.
In light of the government's announcement, we wanted to confirm and reassure you that all medical appointments, including dentistry visits, are to carry on as usual, alongside enhanced PPE and safety protocols implemented in 2020.
Please call us on the practice line below or alternatively e-mail us for further support.
Award-Winning
Dentist in Kingston
Kingston Dentist serving patients from Twickenham, Teddington, Richmond and Surbiton
Welcome to Smile Rooms in Kingston
Welcome to Smile Rooms in Kingston Upon Thames, a state of the art private dental practice in the heart of Hampton Wick's High Street.
Shalin, Hanel & Sushma have established themselves as award winning dentists since 2005 and, as principal dentists with over 60 years dental experience between them, they have built a reputation of delivering the highest quality of dental care to their patients.
Start your new smile with a Free ​Virtual Consultation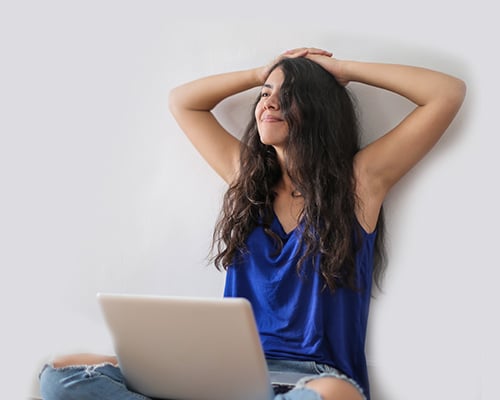 Start your new smile with a Free ​Virtual Consultation
Would you like to discuss how we can help improve your smile?
Just upload a photo of your teeth, and we will tailor the right dental treatment for you.
Many of us have crooked teeth, but if they bother you, there are plenty of options here at Smile Rooms.
Chat to us about our teeth straightening procedures, which include lingual braces and Invisalign. We'll help create a smile to be proud of.
If you're not happy with the colour or shape of your teeth.
Or if you have chipped, broken or uneven teeth, we can help fix them using bonding and re-shaping.
Are missing teeth affecting your self confidence?
Are missing teeth affecting your self confidence?
Dental implants are one of the most
effective solutions to replace missing teeth.
Free CT scan worth £400*
Free consultation worth £75*
Monthly payment options*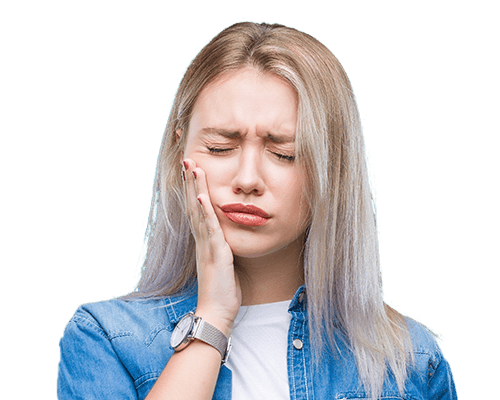 Now seeing dental emergencies
Same-Day Emergency Appointments For Broken Or chipped Tooth / Urgent TreatmentsSevere gum infections (ANUG)
Throbbing pain / Pain that keeps them awake at night, Large swellings/infections, Issues that cause the patient unable to swallow or eat Uncontrollable bleeding after an extraction.
The dentist, dental assistant and receptionist are wonderfully warm and friendly, as well as professional and efficient. The filling and cleaning work I had done were done to a high standard. I would recommend to anyone.
I love this dentist practice.It's friendly, efficient, clean, modern equipment and well priced.Great serviceThank you
When someone pulls out two of your teeth you want to say bad things about them, but these are the nicest people in the world. I've never felt more comfortable, welcome and supported at a dentist in my life. Dr Nigel is knowledgeable, honest and gentle. Fabi is an angel and picks the best soundtrack for any dental treatment and Elizabeth is so kind and the nicest way to start and end your appointment. I recommend this dentist to absolutely everyone.
Nigel was very thorough, picking up issues that have been missed previously. Took time and care in discussing all options, very patient.
Lovely staff who make you feel very comfortable and excellent service! :)
Exceptional, from initial consultation to completion of work. Dr Nigel is a brilliant dentist and an awesome chap. I would not hesitate to recommend his services to anyone. I am a new client and have not experienced such a world class service like this before. Highly professional, friendly and fun. Keep up the great work!
I had my teeth cleaning done by Nigel today and it was very relaxing and pleasant. I have super sensitive teeth and Nigel has absolutely taken great care of my teeth so that it was pain-free throughout the whole process. The clinic also seems new and have good facilities. They also follow strict process for covid 19 purpose and I felt very safe being treated there. And last but not least the lady at the reception was so lovely. Highly recommend this place!
Dr Hanel and the team at Sm:)e were amazing from beginning to end during my Invisalign treatment with them. All staff were professional, personable and very knowledgable from my initial consultation right through to my last appointment, making me feel comfortable and relaxed every visit - I couldn't recommend this clinic highly enough. I was fortunate to live close by but wouldn't hesitate to travel across the country if I needed to. Thanks so much for my sparkling new teeth!
Great service!! So happy with my dental treatment that was performed by Nigel (and dental nurse Gabby) it was an absolute pleasure.
Excellent DentistI totally recommend!!!
Very nice experience.The staff so nice!Good job ,guys!
Very pleased with the service and work I had done. Everyone is very friendly and welcoming. A huge thank you to Minesh who did a brilliant job!
This was honestly the most pleasant experience at the dentist I've ever had. Nigel and Gabby were skilful, professional, kind and patient, and we laughed through the whole appointment. I had a consultation, check-up (including x-rays) and the Air Flow deep clean and was so pleased with the results as well as the value. I can't recommend Smile highly enough.
Very pleased with the service. I had a crown replaced by dentist Lily. She explained everything to me before starting. All went very smoothly and pain free. Crown fitted perfectly with no adjustments needed. Very good service all round.
Got a filling yesterday. Very pleased with the service and work done. Recommended dentist if you live in/around Kingston.
The most fantastic practice I have ever visit ..the care is incredible very friendly and professional staffs..so pleased with the service