Award-Winning
Dentist in Kingston
Kingston Dentist serving patients from Twickenham, Teddington, Richmond and Surbiton
Welcome to Smile Rooms in Kingston
Welcome to Smile Rooms in Kingston Upon Thames, a state of the art private dental practice in the heart of Hampton Wick's High Street.
Shalin, Hanel & Sushma have established themselves as award winning dentists since 2005 and, as principal dentists with over 60 years dental experience between them, they have built a reputation of delivering the highest quality of dental care to their patients.
Many of us have crooked teeth, but if they bother you, there are plenty of options here at Smile Rooms.
Chat to us about our teeth straightening procedures, which include lingual braces and Invisalign. We'll help create a smile to be proud of.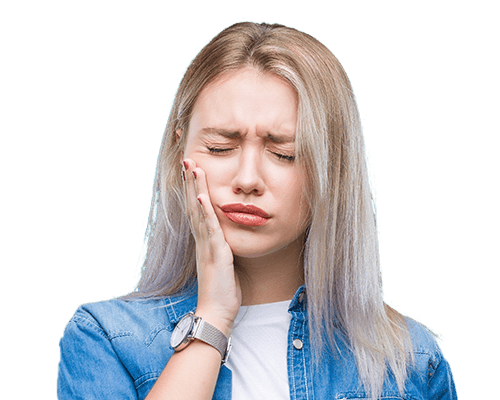 Now seeing dental emergencies
Same-Day Emergency Appointments For Broken Or chipped Tooth / Urgent TreatmentsSevere gum infections (ANUG)
Throbbing pain / Pain that keeps them awake at night, Large swellings/infections, Issues that cause the patient unable to swallow or eat Uncontrollable bleeding after an extraction.
If you're not happy with the colour or shape of your teeth.
Or if you have chipped, broken or uneven teeth, we can help fix them using bonding and re-shaping.
Are missing teeth affecting your self confidence?
Are missing teeth affecting your self confidence?
Dental implants are one of the most
effective solutions to replace missing teeth.
Free CT scan worth £400*
Free consultation worth £75*
Monthly payment options*
Dr Nigel and the team at Smile Rooms Kingston are

...

absolutely fabulous. SO so happy with my new smile, and you can always count on Dr Nigel to make you feel good about yourself with a compliment and his bubbly personality! Shout out to Elizabeth on reception too, who is always very helpful and welcoming. Amazing team

read more
If I could leave 10 stars, I would! Dr. Mehdi pays

...

incredible attention to detail and makes sure you leave the practice feeling reassured - I am so thrilled with my smile now!!I have to give a special shout-out to Liz, the incredible receptionist who does much more than receptionist-ing! Each visit has been full of laughter and warmth! She is truly a GEM!

read more
Smile Rooms Kingston have been amazing to deal with. They

...

are such a friendly bunch of people. Dr Nigel has done a brilliant job on my teeth and he's a great guy too! Couldn't recommend them highly enough!!

read more
I had Invisalign treatment at Smile Rooms with Dr Nigel

...

last year and was so delighted with the professionalism, quality and friendliness of his and the team's service, and most importantly with the great results - my overbite and front teeth gap were corrected, all top and bottom teeth neatly aligned in a wider smile and fully whitened, too! I really appreciated how the team worked flexibly around my schedule and helped ensure my teeth were looking great for my wedding! One year on my smile looks just the same thanks to the fixed and removable retainers provided. Elizabeth on the reception is a joy and went out of her way to be welcoming, friendly and helpful throughout. Thanks Smile Rooms!

read more
I am so lucky to have found Smile Rooms Kingston and was

...

even luckier to have Dr Mehdi as my dentist.Dr Mehdi did an amazing job and was so kind and supportive throughout the whole Invisalign process and truly transformed my teeth!I am so grateful for the amazing staff at Smile Rooms Kingston, especially Elizabeth and Martha who were always such a joy to chat to and so kind and welcoming.I can't thank you all enough!

read more
I had a great experience doing my Invisalign with Smile

...

Rooms. Whilst going to the dentist can be daunting for some, Smile Rooms is a reliable, professional and kind service. Elizabeth at the reception is lovely and has been great at responding to enquiries and rescheduling when needed, whilst Nigel is fun and puts you at ease and has done a great job! Would highly recommend:)

read more
I cannot recommend Smile Rooms Kingston enough. My whole

...

experience with them has been very pleasant and positive.It is refreshing to be greeted by such a friendly receptionist. Elizabeth is always very welcoming and helpful.Dr Nigel is very professional and thorough. I am a lot more confident with my new smile.

read more
Couldn't recommend enough
Dr Nigel and the whole team are an absolute pleasure to

...

work with. They are a highly competent and trustworthy dentist surgery. The team are empathetic and caring. I am lucky to be a patient and would recommend them without hesitation.

read more
Really friendly team and warm welcome. I went there with an

...

emergency appointment because I had a really bad tootache. After a checkup they talked me trough everything and helped me with my pain. If you are looking for a dentist this is the place. Everything was nice and smooth. Excellent service

read more
I had a brilliant experience at the smile rooms for

...

Invisalign treatment. Dr Nigel was always so much fun and great at putting patients at ease, explaining everything in detail. Elizabeth in reception is an absolute star, super efficient, quick responses to emails and always up for a chat if I was early for appointments!I recently got married and my teeth were on show in almost all of the photos, something that never would have happened 2 years ago. Life changing and has given me the confidence to smile. Appointments are easy to obtain and there were difference payment plans to make it affordable. Highly recommended.

read more
Absolutely amazing service from Dr Mehdi - I had two

...

fillings done which and I was very scared as I had not had a very good experience with them previously but now I will always confidently go to my dentist Dr Mehdi with no worries. He goes very slowly and listens and watches your body language intently to make sure you are always comfortable!

read more
Best dentists Iv ever been too! Absolutely wonderful and

...

friendly staff - especially Elizabeth, who is always so friendly, helpful, and a joy to chat to every time I visit! Dr Nigel is amazing too - the only man I trust with my teeth now! Always so friendly and conscientious, he explains everything nice and clearly so I understand what's happening/what I need/ what the options are and always does a fantastic job! There is never any discomfort, and if there might be, he is very mindful of that which I appreciate. My teeth have never felt or looked better! Plus - always on time!!! Never had to wait longer than 5 mins which is a nice bonus! An all in all amazing dentists - 5 stars all round! Super easy to get an appointment - you won't find any place better for your chompers!

read more
Thank you Smile Rooms Kingston for giving me the perfect

...

smile!From my initial consultation to my last, the team have gone above and beyond to make me feel a welcomed, valued and special customer. Being a Doctor myself, I had a lot of questions for Dr Nigel and I cannot thank him enough for his patience, professionalism, knowledge and honesty.He made me feel at ease at every consultation and really took the time to listen to me. His empathy and caring nature shone through at every consultation.You are not just a number at this practice, the staff know you and remember you and it is actually quite a pleasure to visit the practice and have a catch up with the receptionists (especially Elizabeth) before the consultation. I am sure Elizabeth encounters a large number of clients but she has an amazing way of remembering who you are and really making you feel a valued customer. Elizabeth always greets you with the warmest of smiles when you walk into the practice and is very efficient at her job. I have had fewer encounters with the other receptionists however all have made me feel very welcome.I trust Dr Nigel's advice and work, so much so, that my best friend has already embarked on her Invisalign journey with Smile Rooms after hearing how great you guys are!Smile rooms have gone above and beyond to schedule my appointments around my varied time schedule to ensure I am able to attend with no delay which I am very grateful for.Thank you again, team, for such a wonderful and memorable experience.

read more
Highly recommend Smile Rooms Kingston for Invisalign, Dr

...

Mehdi did amazing work giving me a perfect new smile! I always felt welcomed and looked after by the whole team throughout my journey, overall a great experience :)

read more
I couldn't recommend Nigel and his team enough at

...

Smile.Nigel is a perfectionist and likes to ensure his work is completed to the highest of standards and was always making sure i was happy with the work that was being carried out.Elizabeth and Marta are always so kind and accommodating making me feel very welcomed all the time.I would highly recommend :)

read more
I cannot say enough positive things about Smile Rooms

...

Kingston.I have recently completed Invisalign treatment followed by bonding. I am absolutely delighted with the results and I am in love with my new smile!Throughout the treatment, Dr. Nigel's upbeat and fun personality was only matched by his amazing professionalism and attention to detail. He is hands down the best dentist I have ever had. Thanks to him, I have overcome my dental anxiety. Liz, the receptionist, is a wonderful, warm person and her smile always makes my day. I almost feel as if I was seeing old friends instead of going in for a dental appointment.I am grateful to the whole team at Smile Rooms for taking such excellent care of me on this journey. I would give this practice 10 stars if I could, but Google limits me to five.

read more
Dr Nigel is an actual saint - I'm the most nervous person

...

when I go to the dentist and he completely put me at ease and took the time to explain everything to me. He even let me choose the music! I've literally never had a better experience at the dentist and won't be scared to come back again, thank you so much!!!! Elizabeth was also super friendly when I arrived and completely put me at ease before going in to see the dentist, such a lovely bunch!

read more
This is the best dentist I've been to. Dr Nigel takes pride

...

in his work and is the perfect professional. He's kind and takes care to cater for my needs every time I see him. I have a very low pain threshold and the team here do an amazing job dealing with me. I can't recommend this place enough!

read more
Had an excellent experience with Smile rooms today! I had

...

my tooth extracted today, the procedure itself went so smooth and it was well explained. For someone who has a very low pain tolerance, I didn't feel the injection at all which was amazing! Staff, including Dr.Nigel, were all so professional but very welcoming at the same time! Highly recommended!

read more
I am very happy with service which I received.I have put

...

the crown in a front tooth and really looks so natural like other teeth.Really appreciate for good and fast work done with me!I can't recommend enough them!

read more
Everyone there is always friendly and very helpful. Never

...

had a bad experience there. Makes going to the dentist much easier. Very nice and calm environment and booking is easy and you get reminders which is very helpful. Would definitely recommend.

read more
Nigel, Liz and the staff at Smile Rooms Kingston are so

...

friendly and informativeI've been having regular check-ups for the past 2 years and recently went through a teeth whitening course with them. Nigel was very informative on which treatment would be best and Im extremely pleased with the resultThanks guys

read more
Thank you for always look after me .
I had an excellent experience at Smile Kingston - all of

...

the staff were extremely welcoming, they took the time to answer all of my questions and delivered great results. Would definitely recommend!

read more
I went to Smile Rooms Kingston for an invisalign

...

experience. Dr. Nigel went above and beyond my expectations. I had a brilliant experience with friendly, approachable staff and would not hesitate to recommend the practice.

read more
I have been coming here for a few years now and have always

...

had a very pleasant experience. Staff are super friendly and the quality of care is high. Dr Nigel always takes his time in ensuring you are comfortable. I also received a very sweet xmas card from them this xmas! Highly recommend.

read more
From when I first saw the outside I had a good feeling.

...

When I came inside everybody was so helpful. Dr Nigel is very caring and he cares for your teeth. It's the best Dentist I have ever seen. I am happy because it is important to have a good happy Dentist.

read more
I had such a brill experience at Smile Rooms Kingston

...

getting Enlighten teeth whitening. All the staff are super friendly and the practice is lovely. Thank you Dr Nigel for my newly white teeth which I am so happy with, and Elizabeth for being so helpful and answering all my questions!

read more
Fantastic, professional, high quality and friendly service!

...

From my first appointment Elizabeth was very welcoming and that continued throughout my treatment. Helpful emails and phone reminders were always sent so you don't forget the appointment. Dr Nigel is amazing - very knowledgeable and highly skilled. He always made me feel completely at ease. He listened to what I wanted, explained my options and once I decided he explained every step of my treatment.I am so delighted with the outcome of my treatment, the best dental experience I've ever had, thank you. I have already recommended Dr Nigel to family and friends.

read more
This is the most amazingly, positive experience I've ever

...

had from a dental practice and would highly recommend!I had a complex challenge resulting from previous work at a different practice. Having read Smile Rooms Kingston's reviews, I decided to book an appointment and am so happy that I did. Elizabeth, on reception, was very accommodating and exceptionally warm and welcoming.Dr Nigel, was very understanding and made me feel extremely comfortable, at ease and reassured. He lessened my anxiety, explained what he needed to do and then completely fixed my problem. I really feel like he went above and beyond to help me and it was an incredible experience all round. Thanks for everything!

read more
I cannot recommend Smile Rooms Kingston enough! From the

...

moment you walk through the door, you're met with a warm smile from the lovely receptionist Elizabeth. She is so friendly and welcoming and brilliant at calming any nerves you may have! Dr Nigel is fantastic! He cares about each patient and goes the extra mile to make sure you understand the treatment process and answer any questions you may have. He is highly professional, skilled and caring! 100% recommend Dr Nigel and the team at Smile Rooms Kingston!

read more
Fantastic practice, so happy with everything, Elizabeth is

...

such a lovely person, so welcoming and professional, Nigel the dentist is also amazing at what he does. 100% would recommend.

read more
After taking very good care of my teeth with regular

...

hygiene appointments, over the last few years I had a grey line appear across the front along with some stubborn discolouration that 'whitening' wouldn't even shift. I also had 1 tooth either side that were slowly receding due to some movement over the years. Reluctantly I decided to consult Smile Rooms with regard to composite bonding. The reason for my reluctance was the fear I would lose my original smile and the end result looking false of even the appearance of a denture. Medhi listened at length to what I was trying to achieve emphasising I didn't want my teeth to look fake.After a 5hr appointment I was so relieved to see my teeth were now back to my original whiteness with a fuller smile with all my natural teeth. Medhi is a perfectionist and was determined to fulfil my requests. He constantly referred back to photos he had taken of my original smile and stopped regularly to ensure I was happy. He filled me with confidence the moment I met him and so glad I chose Medhi at Smile Rooms, Kingston. I would also like to thank Marta who works front of house. She was helpful, reassuring, friendly and very informative. Overall a fantastic experience and I would recommend Medhi to anyone who is looking to improve their smile. Donna.

read more
Couldn't recommend Smile Rooms Kingston more! I've had my

...

Invisalign done with Dr Mo and am so pleased with the results. I was hesitant initially as I've previously been advised against any type of braces but Dr Mo was thorough in my consultation (which is free btw) and made sure I was completely satisfied with my treatment plan before it began.I have also recently had a filling carried out by Dr Mehdi who was gentle in his approach and very efficient. The treatment was over and I was ready to go home before I knew it!All staff, from the receptionists to the orthodontists, is extremely knowledgable and professional. The former (Elizabeth and Marta) go out of their way to ensure you're comfortable and book you in, even during busier times of the year. Elizabeth is affable and has always gone the extra mile to build a rapport and support my needs when need be. A true star who's excellent at her job.Thank you to everyone at the clinic for my smile! 💛

read more
Having just completed Invisalign treatment I can honestly

...

say Smile rooms really looked after me and I'm so happy with the results. The staff are so friendly and helpful and Dr Nigel was brilliant throughout the treatment. I was so impressed that I registered myself and my daughter here for dentistry too. I wouldn't trust anyone else now. 10/10 in all aspects 😊

read more
Great experience ! I had a composite bonding made by Dr

...

Mehdi and I am very happy with the result ! The before and after is incredible, thank you so much

read more
Absolutely brilliant experience! Dr Nigel and the team make

...

you feel welcome the minute you walk through the door - the service and customer experience is superb. I had some cosmetic dental work which I am extremely happy with. Dr Nigel is very patient, friendly and makes you feel completely at ease - I am delighted with the results!

read more
I couldn't recommend Smile Kingston enough! Dr Nigel is

...

incredibly kind and highly skilled. He is a perfectionist and I left feeling 100% happy with my teeth. He always ensured I was comfortable and relaxed during my appointments also. In addition, Elizabeth is always so kind and welcoming. She was always so accommodating with booking appointments. A brilliant all round experience.

read more
Cannot rate this dentist enough. I have been visiting Nigel

...

for over two years now, with amazing Invisalign and bond results. It's changed my smile and confidence, I am very pleased with the results. Staff are always friendly, Nigel is great and I highly recommend.

read more
From Elizabeth's welcome on reception to Nigel's skills in

...

the dental room I cannot recommend the smile room enough. After not being completely happy with my previous orthodontist I visited the smile room to complete my treatment with bonding and I couldn't be happier with the result.

read more
I couldn't recommend Smile rooms Kingston and Dr Nigel

...

enough! Firstly, the receptionist Elizabeth is always so kind, she remains professional whilst still being personal. I always look forward to being welcomed by her. Then there's Dr Nigel who is literally always in such a positive mood. He took over my Invisalign treatment and bonding from another dentist and I'm so glad he did. To say he exceeded my expectations is really an understatement. I am happy with the Invisalign treatment and I feel that my treatment plan was personalised to suit me and my needs. BUT the bonding has been the real show stopper, it looks SO REAL, and so full of character. Dr Nigel listened to what I wanted and worked so hard to give me the smile of my dreams. He was accommodating to my needs and I can feel how much he cares about his work. I am so thankful and I can't recommend him and the rest of the team enough. THANK YOU!Jess

read more
5 star service! Everything is great!
Smile Rooms is fantastic Dr Nigel Cheung Bonded my teeth

...

and help me to achieve the smile a have wanted for years! Absolutely fantastic serves and friendly staff on every visit.

read more
Smile Rooms Kingston and Dr Nigel went above and beyond to

...

make sure that my procedure was completed. Quality is definitely something that has been prioritised here. And everyone is so welcoming and nice and the practice itself is very welcoming and clean.I was able to ask any questions and was given good advice.I highly recommend this place for any orthodontist work.

read more
The service that Smile Rooms Kingston provide is excellent.

...

I've had various treatments over the past couple of years at this practice and have only had good experiences - especially with Dr Nigel!

read more
Just an all-around great experience. Am so happy to have

...

found this dentist practice. I can be quite anxious and have been avoidant of my dental check-ups in the past but coming here has alleviated all my usual hesitations. Would definitely recommend. Great team and practice.

read more
The Smilerooms Kingston is the best Dentist practice I've

...

ever been to. I had to get my teeth fixed 2 weeks before my wedding and Dr Nigel and Elizabeth went out if their way to fit me in for the consultation and then the treatment. They are always friendly and kind and really go over and beyond for their patients. The results are perfect and I can't recommend them enough.

read more