Dental implants in Kingston
Missing teeth can be distressing, and it can greatly affect your confidence. Dental implants are the most permanent way to replace teeth with a natural look. Unlike dentures which are removeable, dental implants are permanent because they are fixed into your jaw.
More people are looking to replace gaps in their mouth with dental implants. We have treated thousands of patients throughout Hampton Wick, Surbiton, Norbiton, Kingston Upon Thames and beyond for dental implants and all have been amazed by the results!
Monthly cost of Dental Implants Treatement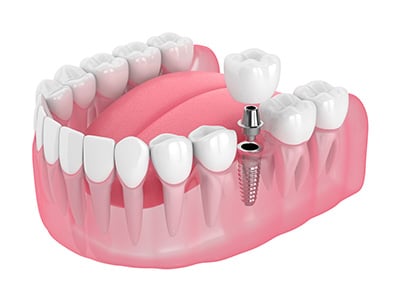 Have a failing or missing tooth?
From £49.83* Per Month
We provide dental implant treatment for replacing a single tooth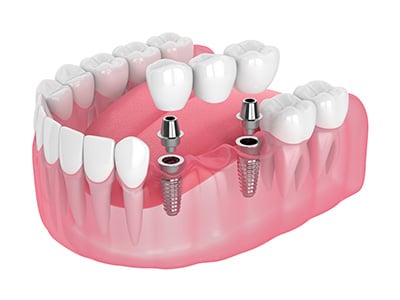 Have a few failing or missing teeth?
From £79.13* Per Month
We have dental implants treatment for multiple missing teeth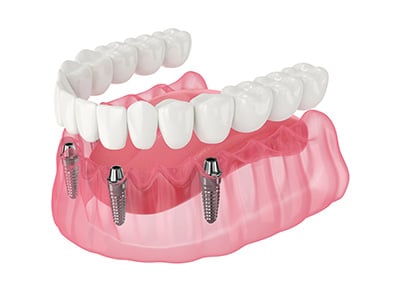 All teeth are failing or missing?
From £208.26* Per Month
We offer treatment to replace all the teeth on your lower or upper jaw
We've completed over
2500
cosmetic cases
and
5000 Invisalign Cases
Book your free consultation
for Dental Implants
What are dental implants?
A dental implant is a permanent replacement for a single lost tooth or multiple missing teeth.
A titanium post is carefully placed into your jawbone beneath the gum and a replacement tooth or replacement teeth is then fixed to the post.
Replacing a single tooth with dental implants
Replacing multiple teeth with dental implants
All On 4 dental implants for upper and/or lower jaw
The benefits of dental implants, Kingston Upon Thames
If you have one missing tooth, several missing teeth or have no teeth at all, dental implants are the only way to permanently replace them
Dental implants allow you to eat all of your favourite foods
With dental implants you can speak naturally
Dental implants allow you to smile again with confidence!
Dental implants help to overcome any pain or discomfort that missing teeth may have given you
The process of dental implants at Hampton Wick
Dental implants may seem like a daunting process because it involves surgery to your gums and jaw, but rest assured that we have treated thousands of patients and have a huge amount of experience in this area of dentistry.
Step Two
We will examine your teeth and your dental health. We will look at your existing and missing teeth and discuss your treatment. X-rays will be taken at this stage.
.
Step Three
Your dentist at Hampton Wick will give you a local anaesthetic and make a small cut into your gum. A small hole is made into your jawbone and the titanium peg is placed here.
Step Four
The dental implant is then fitted with an abutment which is like a screw and is used to hold the new false teeth in place.
.
Step Five
Your new replacement teeth will be fitted to the implant abutment to give you an amazing new smile! In some instances, you will be fitted with a temporary set of teeth whilst your permanent set are being made. The permanent set will then be fitted at a later appointment.