Lingual Or Incognito Braces
Lingual braces, also known as Incognito Braces are an innovative form of fixed braces.
They work in a similar way to traditional dental braces, but they are unique in that they are fixed to the inside of your teeth making them practically invisible to everyone else.
For this reason, they are sometimes referred to as hidden braces.
Lingual braces are proving popular with adults and teens throughout Kingston and the rest of the U.K because they can be used to treat mild as well as severe orthodontic issues including overcrowding, spacing, bite problems as well as crooked teeth.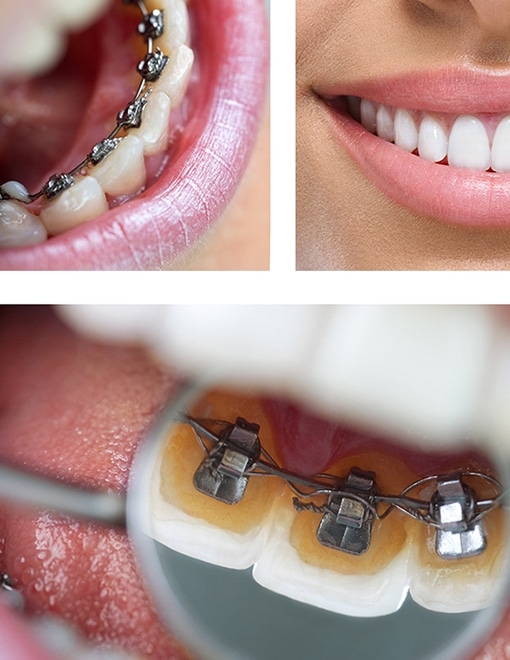 Book your free consultation
for Lingual Braces
Free initial braces consultation worth £95
Free teeth whitening at the end of your treatment worth £345
Free vivera retainers worth £495 x 3 sets
Award winning dentists
Interest free finance & payment plans available to help with the cost
Cost of Lingual Braces Hampton Wick
On average, hidden braces cost £4,500
This price includes:
A free initial consultation with your orthodontist worth £95
Free vivera retainers £495 x 3 sets
Free teeth whitening worth £325
Understandably, many people are worried about the cost of braces and the cost of orthodontics. Our flexible payment plans can help provide you with affordable braces. Lingual braces are available for just £2.50 per day. Find out more about our interest free finance plan.
Book your free consultation now and start your journey to a brand-new smile!
Finance Options
Spread the cost of your dental treatment- finance available from 0% APR
How do Lingual Braces work?
An impression will be taken of your teeth which is used to create customised brackets. The brackets of these hidden braces are cemented to the inside of your teeth with wire connecting them which helps to gently guide your teeth into their correct position, leaving you with beautifully straight teeth.
Book a free appointment to find out more about Lingual braces.
Why choose Lingual Braces
Lingual braces are practically invisible and so are a good option if you don't want others to know that you're wearing a brace
Hidden braces can treat many orthodontic They are suitable if you need just a few teeth straightened or if your needs are more complex
These adult braces are also suitable for teens
Hidden braces are customised to fit your teeth